February 11, 2012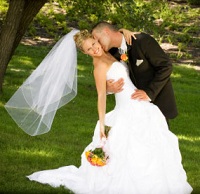 A wedding can be an exciting time in one's life. However, the planning and preparation can also be stressful leading up to that special day. As the wedding capital of the world, Las Vegas is known for its variety of wedding chapels and organizations that provide services to couples on any type of budget.
If you are planning a wedding in Las Vegas, NV, check out our fleet of limousines, which vary in size and type to match your wedding theme. Whether you need a sedan for chauffeured service, or if you are in need of a party bus limo, NTS can accomodate any type of request for your special day.
Headquartered in Las Vegas, NTS Limo has been recognized as the number one limousine rental company in all of Las Vegas. Let us handle your wedding transportation needs and leave the driving to us!