April 15, 2012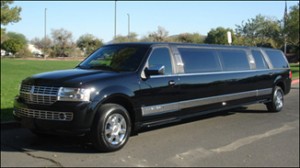 The Bellagio is a popular Las Vegas hotel and casino that consists of over 3,000 rooms, thirty-six floors, and reaches a height of over 500 feet. The hotel has gained national prominence for its popular poker room, which hosts a variety of poker tournaments year round. In fact, many professional poker players can be spotted at the Bellagio hotel on a regular basis.
The Bellagio is located on the Las Vegas Strip in Paradis, NV and is also a popular wedding destination.
If you are planning a trip to Las Vegas and plan to stay at the Bellagio, NTS Limo can provide you with transporation to and from the airport, as well as any location of choice within the Las Vegas area. We have a variety of vehicles to choose from within our fleet, which include standard sedans all the way up to party vans and high-occupancy limos.
For a quote on our transporation services, please enter your information located on the right hand side of this page.
For more information on the Bellagio, visit http://www.bellagio.com .
* NTS Limo is independently owned and operated and is not affiliated with the Bellagio in any way.