April 3, 2012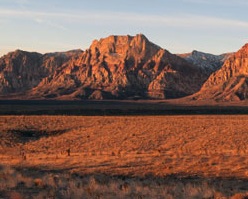 The Red Rock Canyon in Nevada is about fifteen-miles west of the City of Las Vegas and is a highly visited tourist attraction. In fact, over one-million visitors per year flock to see the magnificent rock formations. High peaks also make Red Rock a popular destination for climbers and sports enthusiasts.
The entrance to this national landmark features a looping road, with many trails and turns. If you are planning a trip to Red Rock Canyon, consider using NTS Limo for your transporation needs. We can provide limo or sedan services to and from the Canyon, allowing you to fully enjoy all it has to offer, without the need to drive your own vehicle or rental car.
NTS Limo provides a multitude of vehicles to choose from for any type of occasion. Feel free to contact us using the form on the right hand side of this page for a quote on our Red Rock Canyon services, as well as any other transporation need you may have.