February 20, 2012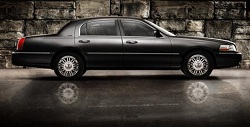 According to the TSNN, Las Vegas is the number one trade show destination in the country and has held that honor for the past 17 years. Orlando consistently ranks a close second.
With the large influx of corporate and executive travelers each year, corporate transporation in Las Vegas is in high demand.
Limousine rentals may not be a practical option for the majority of business travelers, which is why NTS Limo proudly offers its corporate and executive travel services.
Our fleet of vehicles includes sedans and Town Cars, featuring the L series sedan, which has an additional eight inches of leg room for additional safety and comfort.
If you are planning a trip to Las Vegas for a trade show convention, business meeting, annual conference or any other corporate event, be sure to contact NTS Limo and reserve your sedan or limo today!